Alan Shaffer's Recommendations
Would recommend him very highly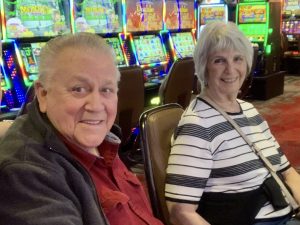 Tommy & Sammye Ragland
McKinney, TX
Alan went over and above in assisting us with the purchase of our new home. Always courteous, if he didn't know answers to our very many questions he would get the answer right away. Never left us hanging. Made sure we understood everything, who to contact, what to expect. We couldn't have asked for anyone who could have topped Alan in all that he did and always with a high smile. Would recommend him very highly.
---
Highly Recommended
Kyle Barnard
Dallas, TX, The Cedars
Great experience buying a condo with Alan. He specializes in condos so I was glad to have his knowledge and expertise riding with me during the process. Very responsive on questions and follow-up items. Highly recommend.
---
Give Alan a Call!
Kristin Yang
Dallas, TX, North Oak Lawn
It was such a pleasure working with Alan. He is a true professional - and a such an enthusiastic and supportive person. Selling my condo was quite the journey, but I couldn't have asked for a better person to help guide me through it. If you want a responsive and highly detailed-oriented pro, I highly recommend that you at least give Alan a call - because I'm SO glad that I did.
---
He is a very ethical Realtor and I would definitely use him again.
Shelly Smith
Dallas, TX, Lovers Lane
I enjoyed working with Alan in selling my condo. He was very responsive in our correspondence. He was also familiar with the market and knew what was fair. There were some bumps (though no fault of him or me) along the way, especially with the appraisal and closing - and Alan negotiated to what was fair. He is a very ethical Realtor and I would definitely use him again.
---
Alan really is The Condo Guy!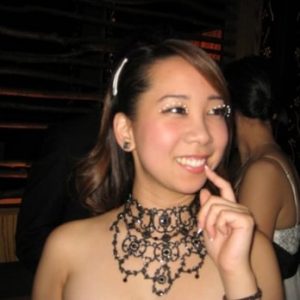 Nina P.
Dallas, TX, Oak Lawn
He was a referral from a coworker and we couldn't be happier.  He came in and gave us his expert opinion on what absolutely needed to be fixed and what didn't that would give an optimal ROI, and other tips and advice to make our place "showable" and  more appealing.  When the pictures came out, we were blown away!  It really made us second guess even selling!  Our home was in contract after only 3 weeks of being on the market.  He's on top of everything, even when the other party's agent isn't and he will do everything in his power to get your place sold!
---
Flawless performance by a true professional…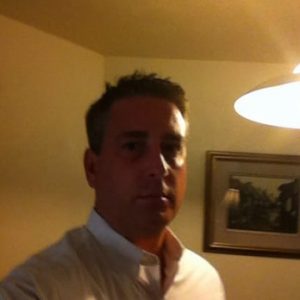 So I thought about what to say about my experience with Alan and selling my condo and decided I'm not going to redundantly talk about how nice he is, or any of the obvious things once you meet Alan. These are the things that impressed me: Alan returns calls, texts and emails immediately. Alan staged our condo and provided a professional photographer at his expense to market the property. The photos were stunning. They made my condo look desirable...My condo isn't desirable. Point is...there is no doubt in my mind these photos played a role in enhancing the property's value. The day Alan got the property on MLS... Realtors began calling immediately to make appointments to look at the place. Before the first showing of the day Alan comes in to my unit and in minutes he's making adjustments...arranging furniture, taking pictures down, things like that and when he finished...I have to admit it did look better. I bring this up as one example of a thing I really respect about Alan. From Day 1 when he agreed to represent me to closing which is less than a week away...I always felt like he had my best interest at the forefront of his decision making. I kept waiting for him to over promise and under deliver. Never happened. He won't make a huge commission off my little unit, but you would never know it by his level of enthusiasm and optimism. The first buyer that Alan showed the condo to gave me a full ask offer on the spot. Then for some reason they back out the next morning and the "let down" was real with me and even Alan. So what does Alan do about it? The next day he begins showing at 8:00AM and went on all damn day. Probably 15 separate showings that day. Same the next day. Alan never lost an ounce of enthusiasm. Me? I'm ready for it to be over! By 3 or 4PM that afternoon Alan had over 10 formal, written offers to purchase my condo and all of them were higher than the original asking price. Alan somehow created a good old fashioned bidding war. Not sure how he did it but ok by me. Winning! Any paperwork that Alan requires is signed by both buyer and seller via DocuSign. I never once drove to his office. Convenient! In conclusion: Alan never dropped the ball. No promises broken. His evaluation of the Dallas housing market was spot on. Lucky for me, it happened to be a seller's market and he leveraged it all the way to accepting an offer 12K more than his original listing price. Seriously...it was a flawless performance by a true professional.
---
Once again, Alan came through for us!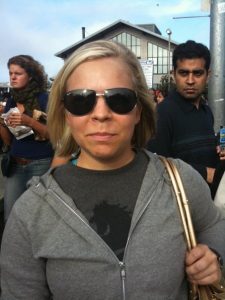 Hannah R.
Dallas, TX North Oak Cliff
We loved our new house and the area, but weren't crazy about commute times. After thinking about it and talking to Alan, we put our new house back on the market. It was under contract in less than 48 hours for almost a full-priced offer (significantly more than we bought it for). In addition to that, we found our dream house in Oak Cliff that was almost under contract. Alan was our mediator and was able to convince buyer we were the perfect family for their home. We closed on both homes in less than a month on the same day. Alan really had to hustle and make some magic to juggle everything, but we never felt his stress or frustrations, even when tensions were high. He continued to knock heads when needed and smooth waters when needed. I have recommended him to so many people because Alan really does care about his clients. I am so glad he's become our friend in addition to our realtor. You're in great hands with this guy!
---
5 Star Realtor
Craig Rubright
Dallas, TX, Turtle Creek
I am first time home buyer and was not looking forward to going through the process of touring endless places and had heard stories from friends and family about the seemingly non-stop hunt for a new home. Fortunately I was given Alan's name as a referral. Alan with out a doubt knows the Dallas Real Estate market and specifically the Condo Market. He took the time to find out about my needs and lifestyle to best assist me in finding my dream home. From his vast knowledge and experience to the fact he was always available made my purchase seem effortless. He was amazing through the negotiation process with the seller and present during the inspection, financing and my closing.
---
A True Professional
Dr. Kevin Hua
Dallas, TX - Victory Park
Alan was a true professional throughout the whole process. He made all the right recommendations from where to spend on improvements to the value of staging. He was very responsive and knows the market well. My condo sold in record time. Great guy as well.
---
We couldn't have been happier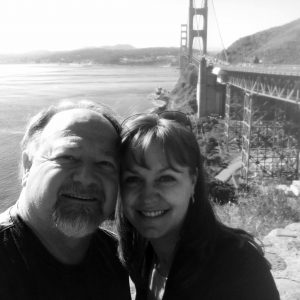 Michelle Rogers & Jim Stephens
McKinney, Texas - Pine Ridge Estates
Alan was able to help us find our dream house that met all of our must haves in a short amount of time. He was friendly, knowledgeable, patient and offered great insight as we viewed potential homes. His foresight into offers definitely ensured we were the winners. We couldn't have been happier with the process and his guidance and suggestions.
---
We love working with Alan!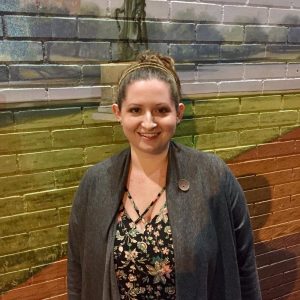 Charlotte Whitaker
Dallas, TX
We have worked with him several times as both buyer and seller, and he always goes above and beyond. Most recently, we needed to find a house fast for an upcoming move from out of state to the DFW area. He worked with us to line up showings while we were in town, and he helped us find something perfect in our limited time frame. Alan listened closely our specific needs in a single family home and always kept us on track to finding a home that perfectly meets our needs. With his help, we were quickly able to narrow down the area of town that worked best for us and then find the best buy in the area. He did not waste our time with homes that were out of our price range or not in line with our needs. A master with the contract negotiations, Alan came up with a deal that was good for us and made the seller happy as well. Throughout this home buying process, he was so helpful with his knowledge of appropriate home pricing and the features/benefits/drawbacks of each home. There is nothing that escapes Alan's attention when it comes to property for sale in this area. We found Alan to be a highly attentive agent, almost as if we were his only customers, although we know that was not the case. He returned all phone calls and emails the same day, and he responded to our texts almost immediately. Even when he was on vacation! We never felt neglected or unimportant. He is also highly personable with an engaging personality. It was a pleasure to look at homes with Alan leading the way. We are pleased to recommend Alan to anyone looking to buy or sell a home. He is hands down the best in the business in our opinion and if we ever need to move again he will be our first choice in real estate agents.